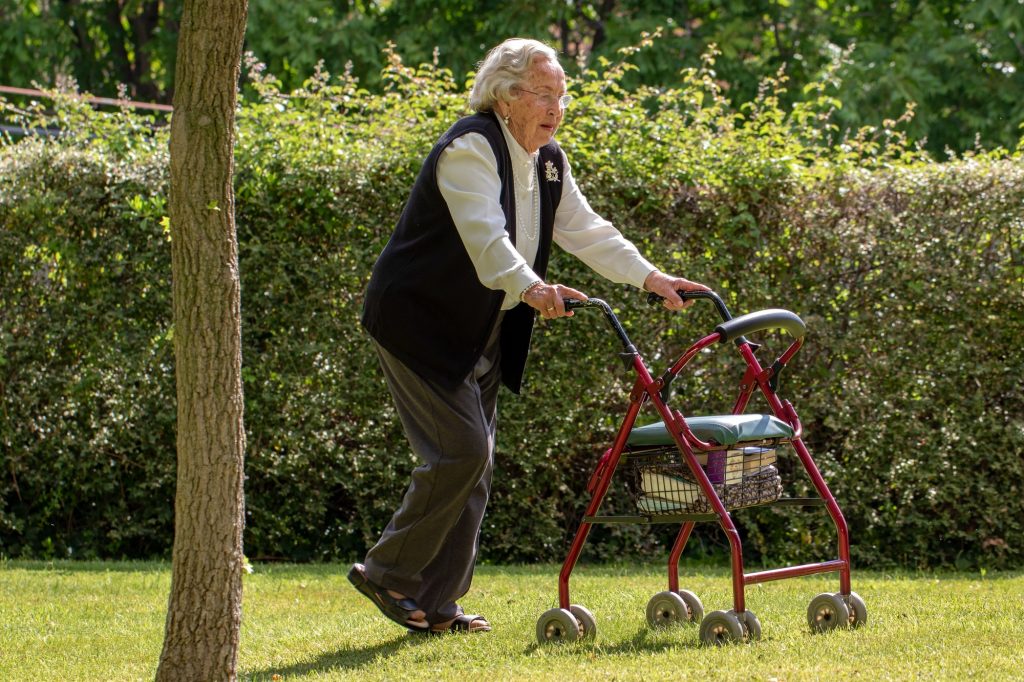 Rolling walker is a suitable alternative for the elderly with balancing challenges. It reduces the risk of falling and prevents injury. The last thing any elderly would want is a joint or hip fracture caused by falling. The rolling walkers are a perfect solution because they provide a place to rest and to place bags. After walking for a distance, the elderly would want to rest. Without the rolling walker, it would be difficult for them to take a rest. It also provides peace of mind for the seniors who fear to fall. It is comfortable and reduces the risk of falling since it has handbrakes.
Benefits of Rolling Walkers
Wheels
The rolling walker has wheels that allow the walker to move smoothly rather than lifting it. A walking cane can be exhausting to use because of lifting it when walking. It also exerts pressure on the wrist and hands which can cause pain and fatigue when used for long distances. The wheels eliminate this difficulty and allow one to comfortably take a stroll in the park. The rolling walker has brakes that can be used on hills and slopes. This makes it very comfortable to use for longer distances.
Seat
Most walking canes do not have a seat to rest. A walking aid needs to have a seat so that the elderly can take rest after covering short distances. With a standard walking cane, one will need to trace a place to sit to take a rest. Sitting in low places may also be strenuous to their joints and muscle. To solve this challenge, it is important to have the rolling walker because it has a seat to rest. It is a vital feature for the well-being and health of the seniors.
Fewer Options
There are a few designs available which make it easier for you to shop. Rolling walkers vary in sizes and styles so you can simply get the one that will fit the needs of the senior. They are light, narrow, and with wheels. This makes it easier to maneuver with them in a congested area like a mall. Some are portable and can be carried in a car. It is convenient because you can tag the elderly person along when going for picnics or any outdoor activities. This promotes the mental health of the seniors because they can participate in socializing activities. Staying at home for many days can result in depression and stress.
Outdoor and Indoor Models
Rolling walkers are designed for both outdoor and indoor uses. It is easier to use it at the packs and pavements. The seniors can use it for indoor mobility as well as outdoor mobility.
Cost
Rolling walkers can cost more than the standard walking canes but it is worth the investment. It is convenient, comfortable, safe, and has a seat. It is a suitable option to help the seniors participate in a few exercises as they take time off the wheelchair. Rolling walkers have health benefits.