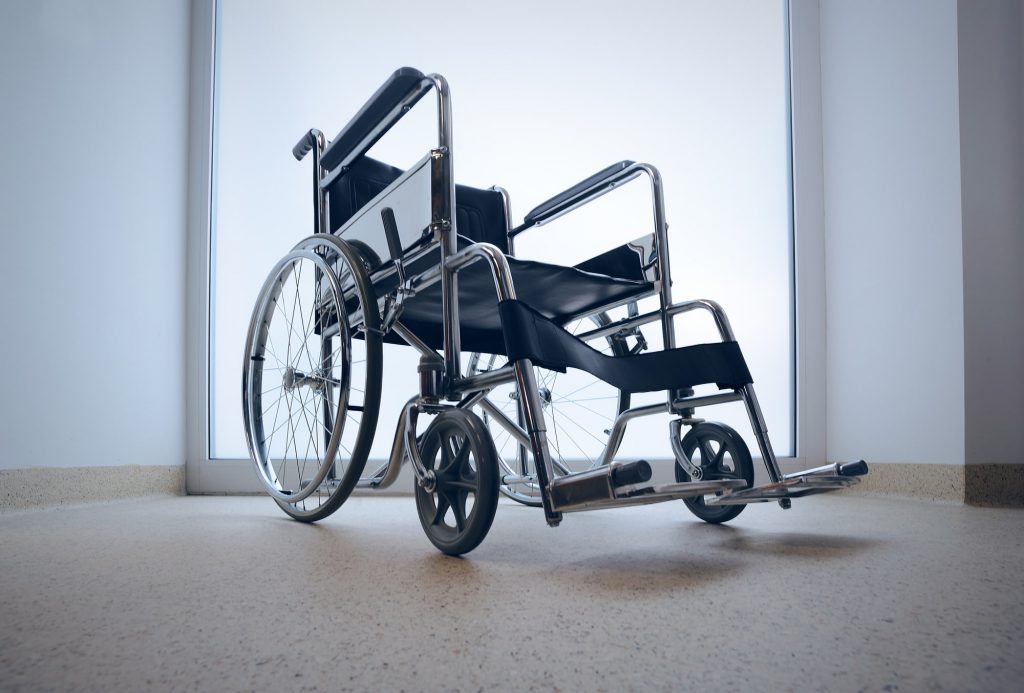 A lightweight wheelchair may weigh between 15 to 18 pounds while the manual wheelchair may weigh between 25 and 40 pounds. The lightweight wheelchairs are made of aluminum instead of resilient steel. Lightweight wheelchairs are also cheaper than normal wheelchairs. Lightweight wheelchairs are not a good option for any person who is 250 pounds and above. It is also not appropriate for full-time wheelchair users because it may not be durable. It is perfect for seniors who still use their limbs and still need a wheelchair when they have temporary injuries. They can use the wheelchair when traveling or in a mall to maintain mobility and independence.
Benefits of Light Weight Wheelchair
Easy Mobility
Lightweight wheelchairs are easy to use for mobility in short distances. It is a portable wheelchair which can be carried in a car. The aspect of folding up the wheelchair makes it easier to transport it from one place to another. It will also take minimal space storage in the house.
Easy to Navigate
The lightweight wheelchairs are easy to propel and navigate. They are easier to propel as compared to the traditional wheelchairs that may need a person to push them. They are smooth to operate and easy to navigate in a mall or narrow streets. Having a lightweight wheelchair will encourage the independence of the senior. They can maneuver through the streets and in the shopping malls.
Encourages Independence
Having a portable and lightweight wheelchair will increase independence because it can be carried in a car. This gives a sense of freedom and independence because the seniors will know that they will not be left in a car when you decide to go shopping.
The latest lightweight wheelchair design has drink holders and lap trays to allow the seniors to adapt to daily activities. They can be used to eat and take drinks. If you decide to go for a picnic or any outdoor activity, they can comfortably use the wheelchair.
Minimal Storage
One of the main benefits of a lightweight wheelchair is the ability to fold easily and take small storage spaces. It will not congest your home and can be easily carried in the car. You can also take it with you when taking a flight for a vacation. Having a lightweight wheelchair makes it convenient.
It is Comfortable
The lightweight wheelchair is comfortable because it has an arm and footrest. Armrests are movable and can flip up or downwards. This makes the wheelchair convenient to use because one can flip the armrest to move from the wheelchair to the bed or when accessing the toilet. The wheelchair has a cushion to make the user comfortable. You can have extra padding fitted to increase comfortability.
The lightweight demands minimal effort to move around because it has large and light wheels. The senior can be able to use the wheelchair independently. This is a great advantage to the elderly person because it encourages independence and freedom of movement.
Contact us to get the best lightweight wheelchair that will suit the user.