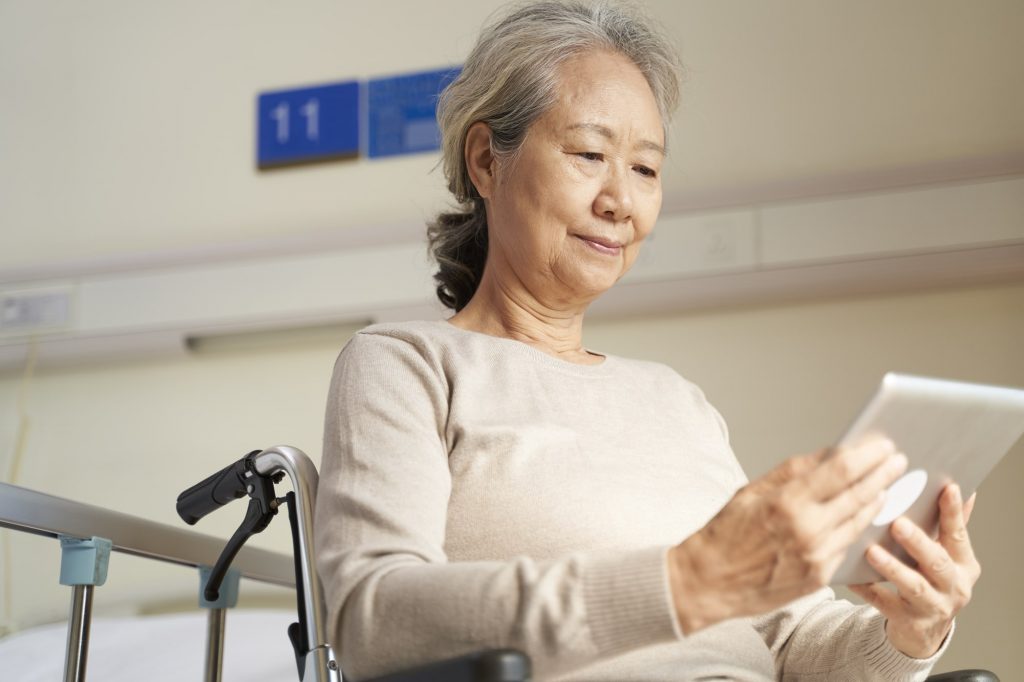 Independence means making choices, self-reliant, and fulfilling the lifestyle of your choice. Everyone, including the seniors and disabled, should be able to live independently with dignity. However, achieving independent living for seniors and disabled can be difficult. But, modification of homes and hiring a caregiver can help to achieve the goal of independent living.
Reasons why the seniors and disabled need independent living.
It makes them feel like Humans
Losing independence can reduce self-esteem and the value of life. Especially losing the ability to made decisions and to move around. When one must always ask for help and depend on another person, it makes them feel less of a human being.
When the elderly and the disabled are unable to express themselves, they start experiencing depression, anger, and develop destructive behaviors. This can be dangerous to them and the caregiver. Mental health is important.
Depending on what a person loves doing, you can create an environment that they can do them. If the senior likes cooking, modify the kitchen and allow them to cook what they want. This will make them feel appreciated and chances of depression will be minimized.
Maintain Strength and Balance
Strength and balance determine the ability of an individual to stay independent. It motivates the elderly and the disabled to stay active rather than staying in one position the entire day. It can result in fatigue and depression which reduces the independence of a person.
Strength and balance can be boosted by providing elderly and disabled mobility devices. These devices will help them to move around whenever they need it. Devices such as scooters are highly advantageous because the individual can go to the shopping mall or go for a doctor's appointment on their own.
Making a home elderly-friendly will increase independent living and reduce the burden to the caregiver and other family members.
Sense of Living and Purpose
Loss of independent living can make the seniors and the disabled to be isolated and to develop depression and feelings of hopelessness. This harms the mental health of an individual and lowers the quality of life. They become withdrawn and start hating people around them because of their isolation.
Involve the seniors and the disabled in the family's social activities. Make them comfortable by getting the devices that they need to mingle with other people. It helps to increase the quality of life and it will make them happy.
Improves the Memory Skills
Independent living boosts the memory skills of older citizens. When they know it is up to them to remember the doctor's appointment and to take medication, it will improve their memory skills. However, if they are suffering memory loss conditions, a caregiver will need to keep the track and remind them to take the medication.
As the elderly and the disabled participate in daily activities like eating, showering, and taking a walk, their memory skills will be boosted. This is unlike where they stay in one position only to wait for someone to tell them what to do. It also makes their lives boring.
Elderly Day Care
You can subscribe to the elderly to daycare where they will interact with other elderly citizens. It will boost their mood because they will interact with other seniors. At daycare, independent living is encouraged, and they are involved in various activities including day trips.
At the daycare, there are nurses and specialists to attend to any emergency. It makes me feel safe and happy knowing that help is close. Taking an elderly to the day reduces the workload to the caregiver and makes them efficient at what they do. Caregivers can get exhausted and can strain their relationship with the elderly. Sign up the elderly to an elderly daycare program.
If you are having challenges with achieving independent living for the seniors and the disabled contact our specialists. We will guide you on the best ways to achieve independent living for seniors. Home modification is one of the best ways to achieve independence. How to interact with the elderly and the disabled will determine their quality of life. It will reduce the risk of depression and mental problems.
We are here to help you. Contact us today.